yo


Five elements that generate great bass lines
1. Play the root of the chord
2. Play the root followed by the notes of the chord
3. Play the root followed by the notes of the scale
4. Use a pentatonic scale for each chord
5. Walking bass lines
What about guitar playing? well I,m sure this is gonna be very helpful
Understanding how a bass line functions is crucial if you want to transcribe the chords of a song.
The bass line will help you calculate the chord progression.
The chord progression is used to determine the key of the song.
Then you can extend the chords within the key and use the Major scale for your guitar solo.

don't forget to get your mp3 tracks by clicking the graphic below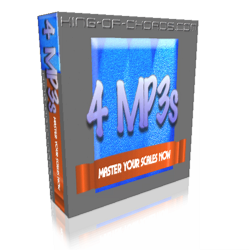 Recap
recap using this chord progression || Am7 / / / | D7 / / / ||




1. Play the root of the chord ||A / / / |D / / / ||

2. Play the root followed by the notes of the chord ||A G E C |D F#A C ||

3. Play the root followed by the notes of the scale ||A C F#G |D C F# G ||

4. Use a pentatonic scale for each chord ||A C D EG|D E F#AB||

5. Walking bass lines ||A B C C#|D C B Bb||




Strange things can happen when you change key
||: Am7 / / / |Fm7 / / / :||
using some notes from the new key/chord in the bar before the change
but only on beats 2 and 4
||: A Eb C Ab | F A Eb C :||
---
why are we studying the rules of bass?

* it's the easiest instrument to hear

* chords are built from the root up and the bass has it

* listening to the guitar parts can be impossible

* if you've got the root of the chord, it's a great start

* they have nice hair
NEXT MONTHS NEWSLETTER
Chord Substitution
---
CHORD PROGRESSION OF THE MONTH
"Sultans of Swing" by Dire Straits


---
click below and go to Worldphonic listen to my latest tracks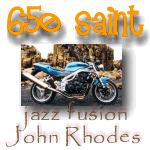 ---
---